punch_kicker15
It's been a crazy couple of months and the
Headline Awards
completely snuck up on me.
Congrats to all the winners, including a couple of people on my FL--

gilescandy
and

dragonyphoenix
!
To my surprise (because of the strength of the other stories in the category), my Giles/Willow ficlet
You Make My Heart Sing
won runner up in the Twosome of Cuteness Award.
Banner and judge's comments under the cut
'You Make My Heart Sing' is very sweet. The author plays off both sides of the story so very well, showing the reader that both Giles and Willow feel the same way about revealing their feelings. The final reveal is such a relief after watching them both struggle with the desire to tell each other."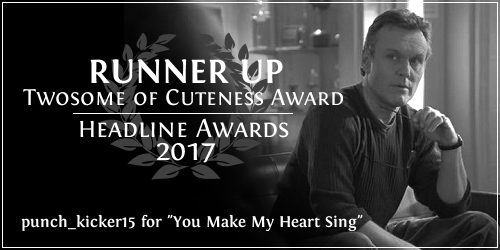 Thanks so much to the judges for the kind words, and thanks to whoever nominated the story!